I started this website back in 2004. At the time I was on staff at Briercrest College and Seminary in Caronport, Saskatchewan, and we needed a distance learning option for non-resident seminary students who had a Biblical Hebrew requirement in their program. Most of the seminary courses were one week modulars but that obviously wasn't going to work for a language course. Long story short, I ended up making a deal with the school where they would provide some resources (computer hardware and multimedia software) and I would make a series of first year Hebrew lectures on my own time, that I would then own, but we would also use in the Briercrest distance Hebrew course. The arrangement worked out well. Briercrest got a course and I got a website.
I have continued to add to this website since then and also started the AnimatedHebrew YouTube channel. In 2011 we moved to Quebec to pastor a small bilingual Baptist church, though I still instruct the distance Hebrew course for Briercrest.
Enjoy,
שָׁלוֹם
Charles Grebe, M.A. in Theological Studies (OT)
Maniwaki, Québec
Thesis: Participant Reference In The Saul Narratives: 1 Samuel 9-31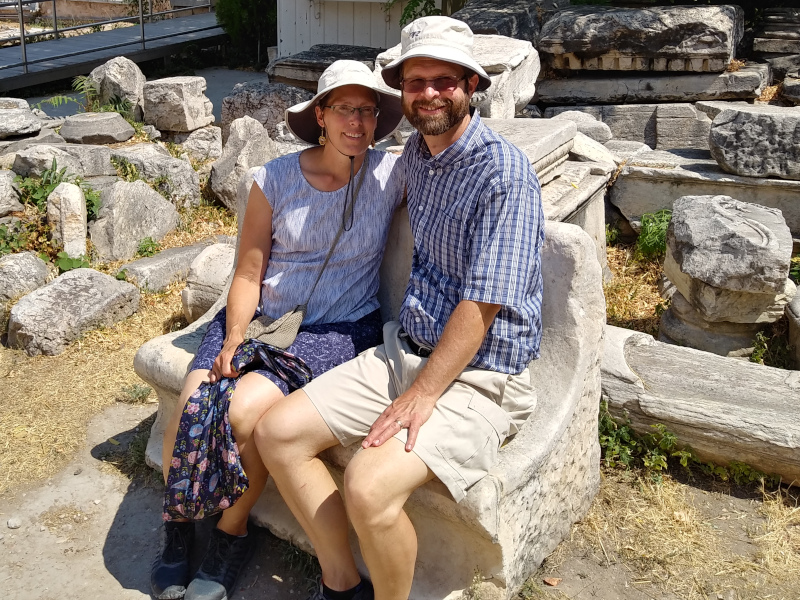 Michelle and I in Athens, 2019. This is in the Roman Agora.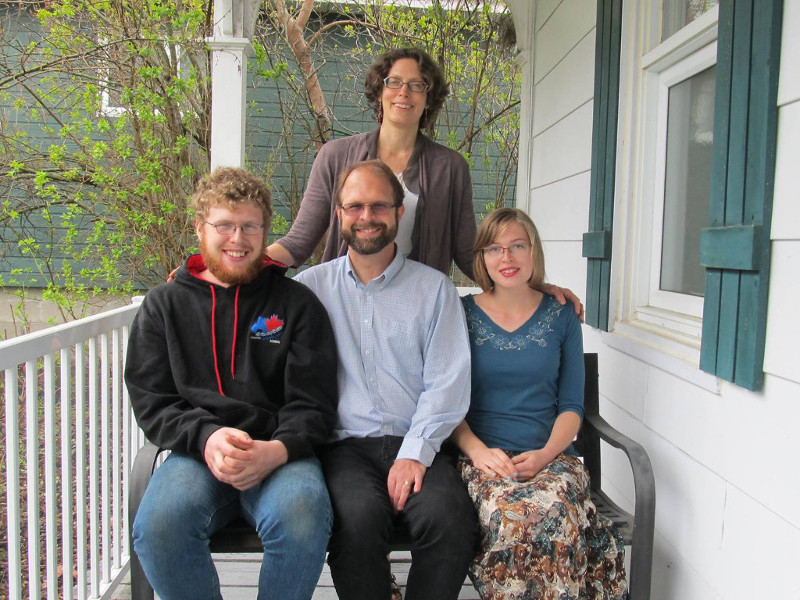 Our family on Mother's Day, 2017.